Top Recommended Veterinary Products
The first dvm360® Top Veterinarian Recommended Products survey, conducted by MJH Life Sciences' Healthcare Research & Analytics (HRA®), asked 748 companion animal veterinarians for their recommendations on brands in various pet product categories. The sample is nationally representative covering the 5 US regions (Northeast, Southeast, Midwest, Southwest, and West) to subscribers of dvm360® veterinary publications. Veterinarian responses were voluntary and incentivized with a sweepstakes drawing for a chance to win one of the following: 1 of 2 $500 VISA gift cards or 1 of 5 Fetch conference 2022 passes (valued at $500 each). A screener was used to ensure that all respondents qualified to participate in the survey.

In this directory, products are organized by health section and in detailed charts that show the percentage of veterinarians who recommend each product. (Note: Survey percentages in charts total 100%.) As veterinarians continue to counsel clients on product choices for their pets, our dvm360® Top Veterinarian Recommended Products survey provides guidance to their professional peers by showcasing the brands and products that were most highly recommended.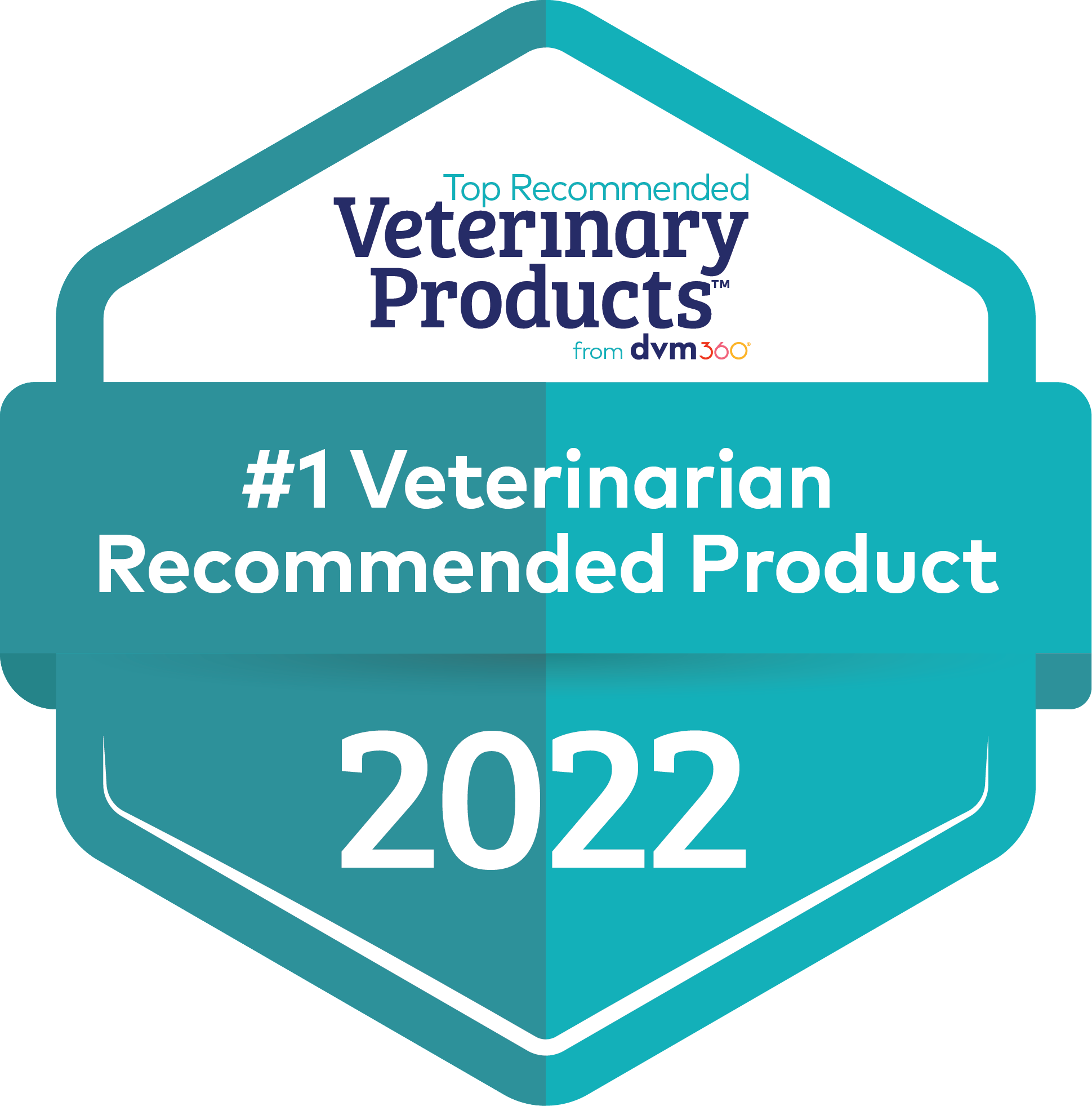 Download the latest Veterinary Product Guide®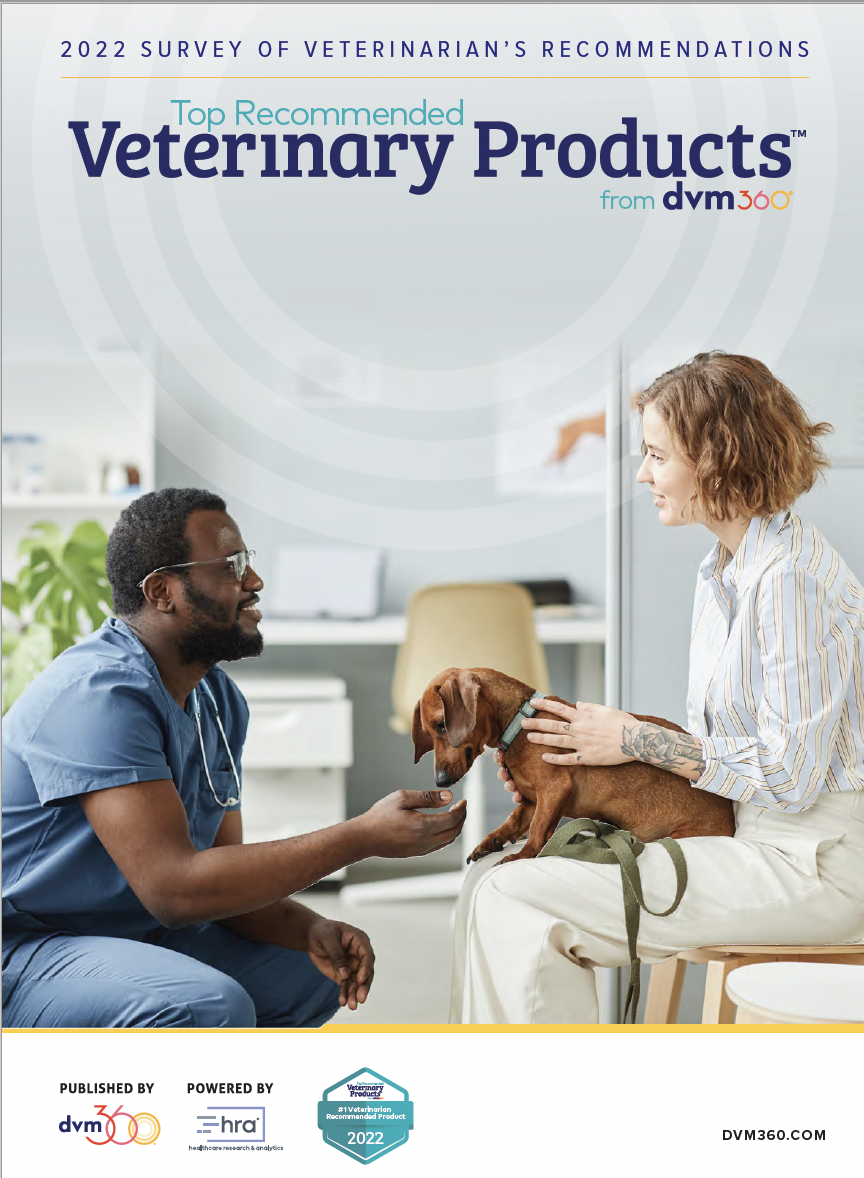 Categories